A platform for great ideas, businesses and innovations working towards a better tomorrow – that is what IMPACT7 is all about; and we can't wait to see what IMPACT7 2020 has in store!
Returning to Melbourne on Tuesday 24 March 2020 at Storey Hall, RMIT, Swanston St – IMPACT7 2020 is made possible by sponsors – City of Melbourne's MID, Macquarie University's INCUBATOR, RMIT's Accelerator, AARNet and University of Melbourne's TRaM; and supporters KCA and STA.
IMPACT7 will convene a curious, passionate bevy of collaborators from across industry, R&D, government and for-purpose organisations to listen to how entrepreneurs, researchers and innovators are approaching one or more of the following 7 challenges – Carbon, Congestion, Connectedness, Integrity, Productivity, Scarcity and Vitality.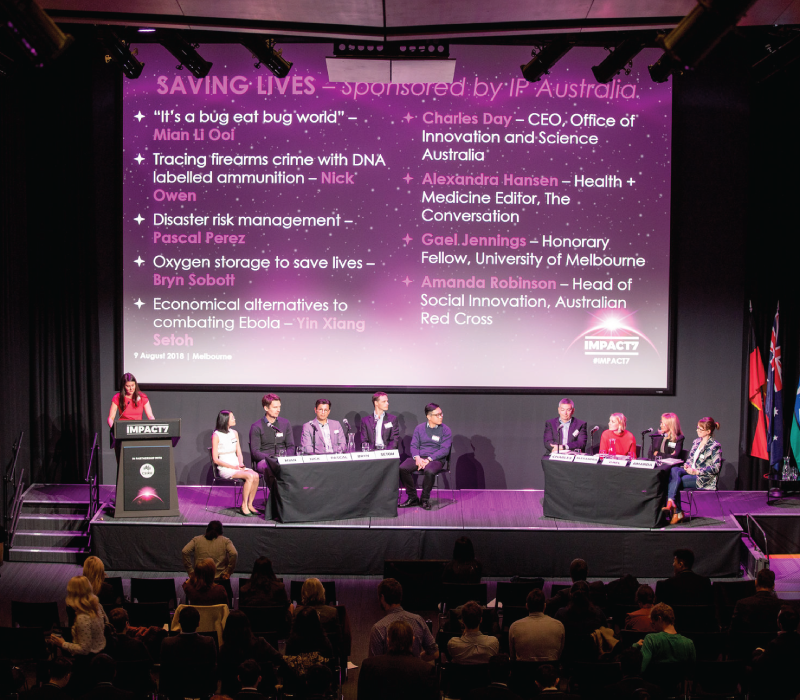 Applications to present are open until late Jan 2020. There is no charge to apply, yet so much to be gained. Successful applicants will be supported prior to the event to hone their messages and amplify their project's impact! Travel grants are also available to successful applicants. Presenters at IMPACT7 2020 will have the opportunity to tell influential Impact Leaders what they need – whether that be towards partnerships, commercialisation, investment, or expansion! For inspiration, you can see past IMPACT7 presentations here.
Do you know any researchers, startups, teams and innovators who should throw their hat in the ring? Please encourage them to apply at www.impact7.com.au/2020/apply/.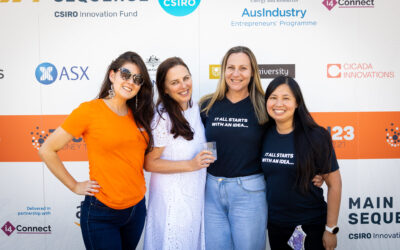 Tech23 has evolved over the last 13 years as deeptech has increased in prominence and it is wonderful Tech23 will be steered and revitalised by the impressive team at Cicada Innovations.
TeamSlatts has loved developing and producing Tech23 for 14 years – but we have decided it's time to draw the curtain.
By Dr Charlie Day   CEO, Jupiter Ionics, past CEO, Office of Innovation and Science AustraliaThis article is an excerpt from the Tech23 2021 booklet Towards a Better Tomorrow.The deeptech commercialisation landscape in Australia has changed significantly in recent...