Projects to combat challenges including child pneumonia in the developing world and heavy metal soil contamination have been recognised at the second annual IMPACT7 event.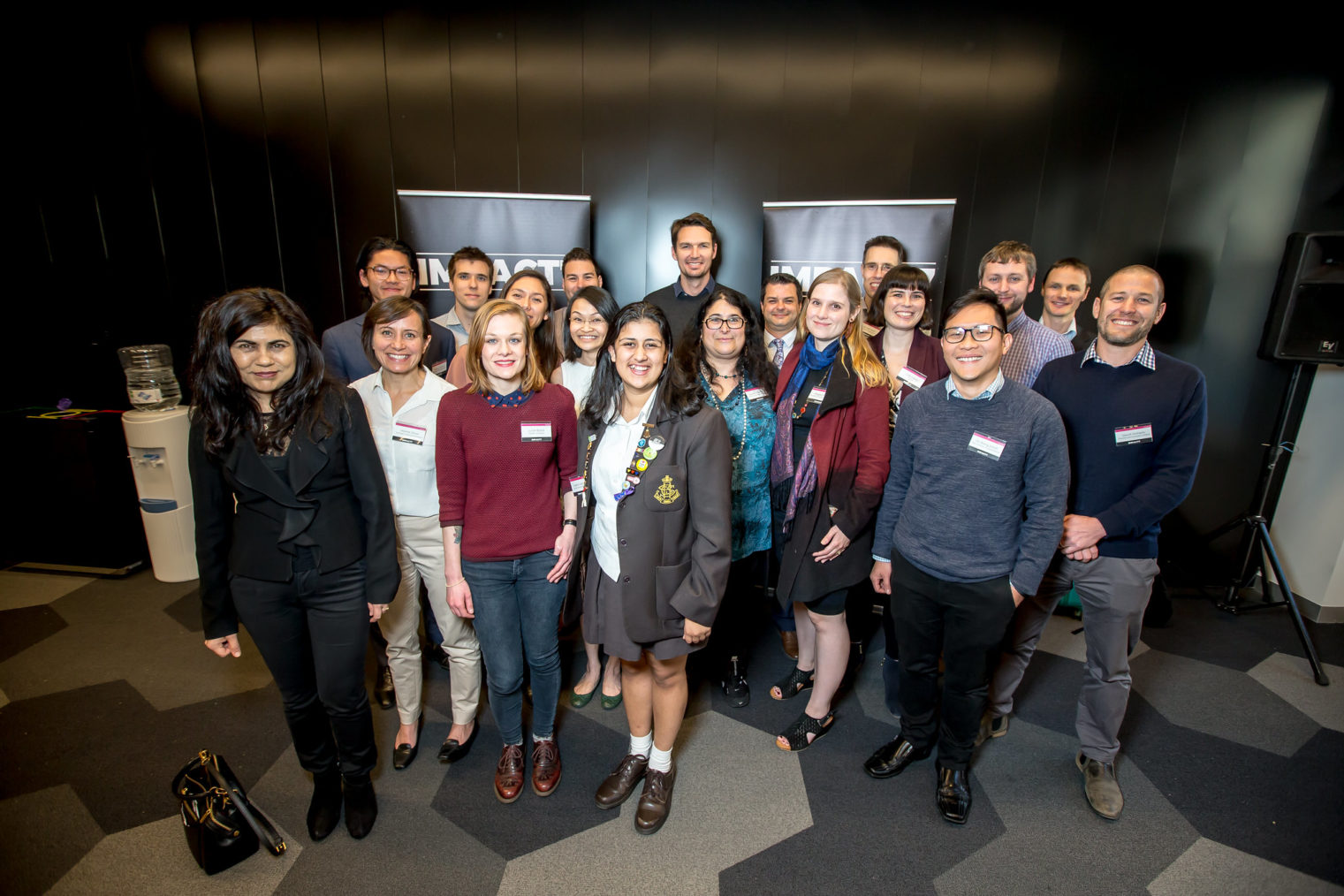 Held in Melbourne on Thursday 9 August 2018 and presented in partnership with CSIRO, IMPACT7 2018 brought together 25 researchers from across Australia to present solutions to some of the globe's most pressing challenges. More than 200 people – including a strong cohort of high school students – attended this celebration of homegrown science. 
Presenters received guidance from a panel of distinguished national leaders, including Australian Conservation Foundation President Mara Bun, AusOcean's Alan Noble, University of Melbourne Honorary Fellow Gael Jennings, and ABC Radio National broadcaster Robyn Williams.
The IMPACT7 2018 People's Choice Award went to University of Adelaide PhD Candidate Mian Li Ooi for her use of bacteriophages as a nasal flush to treat persistently infected sinuses. Ooi's research offers patients an alternative to antibiotic treatment. 
Senior Biotechnologist at Ethanol Technologies Limited, Dr Geoff Doherty, won the Collaboration for Impact Award. Dr Doherty's company is overcoming the barriers to widespread use of ethanol as fuel by developing a technology to transform agricultural and forestry residues into biofuels and green chemicals. 
The Greatest Potential Impact Award was taken home by Dr Megan Phillips for her research into phytoremediation: an emerging biotechnology that utilises plant species to decontaminate hazardous soils and water bodies. Working out of the University of Technology Sydney, Dr Phillips' team collaborates with Australian landowners, local government agencies and industry partners to combat heavy metal soil contamination.
In recognition of his delivery of concentrated oxygen to child pneumonia patients in developing regions, Dr Bryn Sobott of the FREO2 Foundation Australia received fast tracked-entry to CSIRO's ON Accelerate Selection Bootcamp. 
IMPACT7 was sponsored by CSIRO, IP Australia, and was supported by Business Higher Education Round Table, ilab UQ, Inspiring Australia, Science & Technology Australia, Telco Together Foundation, TRaM and Wade Institute. The Conversation was the media partner for the event.
TeamSlatts has loved developing and producing Tech23 for 14 years – but we have decided it's time to draw the curtain.
By Dr Charlie Day   CEO, Jupiter Ionics, past CEO, Office of Innovation and Science AustraliaThis article is an excerpt from the Tech23 2021 booklet Towards a Better Tomorrow.The deeptech commercialisation landscape in Australia has changed significantly in recent...
By Ed Husic   Member for Chifley, Shadow Minister for Industry and InnovationThis article is an excerpt from the Tech23 2021 booklet Towards a Better Tomorrow.Innovation has been in our DNA, we've had to be clever, smart problem solvers to survive in Australia over...