By Ed Husic
 
Member for Chifley, Shadow Minister for Industry and Innovation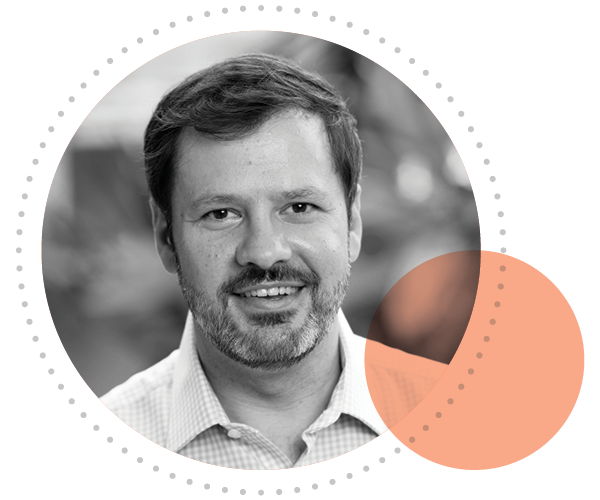 Innovation has been in our DNA, we've had to be clever, smart problem solvers to survive in Australia over generations – from First Nations people to new arrivals. Given how isolated we are, and how removed we are from major supply chains, we've had to get things done here. We've got a good track record for smart things that are now embedded into the way the world works – from WiFi technology to making a difference in the quality of people's lives with cochlear implants, we've done it. 
Today, though, we have a number of problems in the way we're approaching innovation. We seem to be going backwards on R&D. Our investment in research and development has fallen over the past eight years from just over 2% of GDP, to under that today. We need to, one, recognise the issues and, two, recognise the power of government to lead the way on a lot of this. Yes, business is going to do a lot of the heavy lifting, but government has to send a signal that this is of national importance. It's not just to improve the way our economy works coming out of the pandemic, but to make a difference in the quality of life for Australians. 
It includes what we are doing in medtech, improving the way our environment works, improving the way we produce food. When you listen to people who think about future trends, the way we produce food in a climate that is changing is going to be really important and quality will be an issue as well. There are a lot of areas where government can lead the way, and it should. Bringing together business, research, universities, and people in the innovation space, is crucial to our long-term sustainability.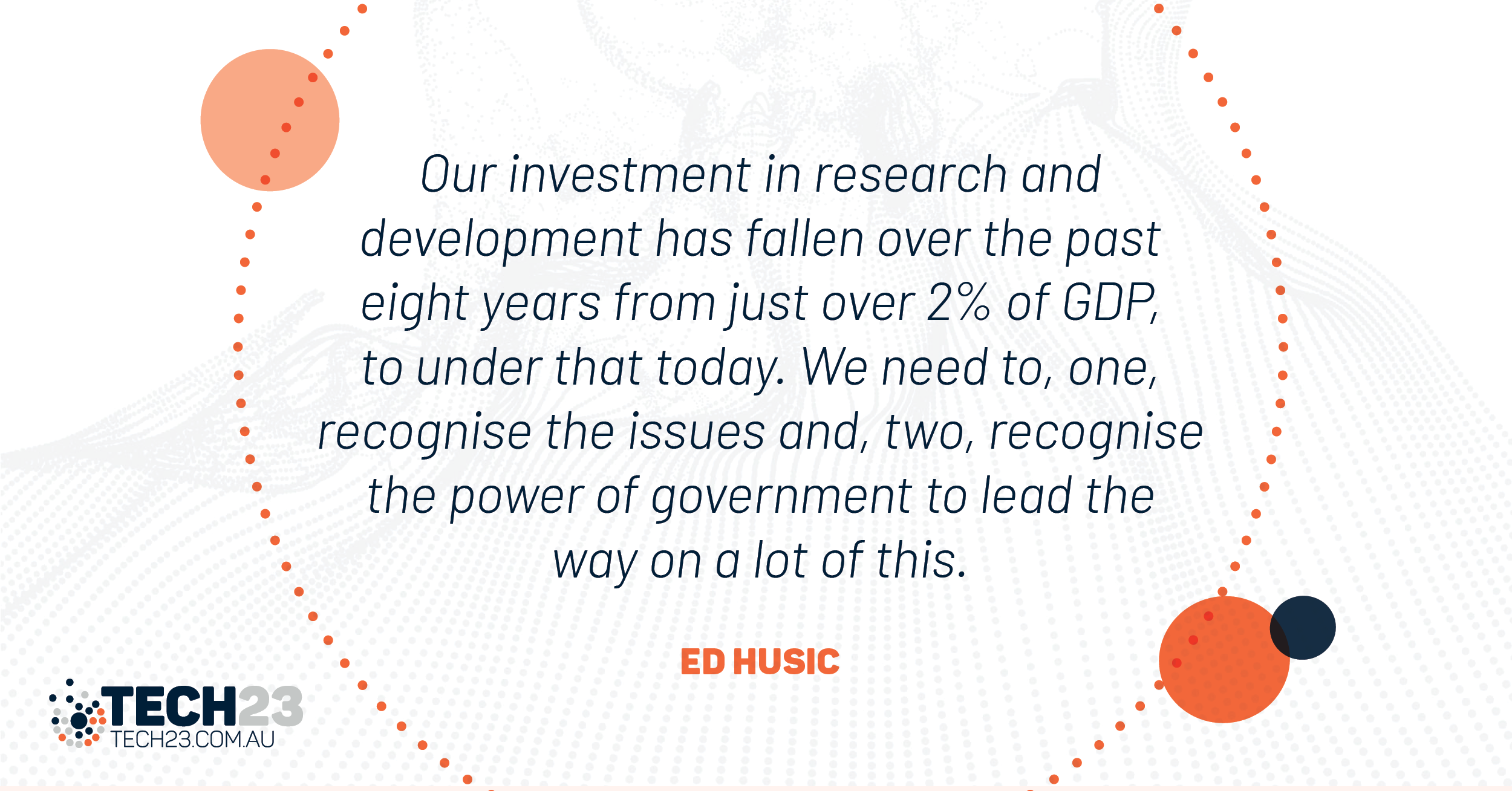 Labor has two big policies that we've already announced that are designed to rejuvenate activity within small, medium, and large businesses. The biggest thing we've put on the table is a $15 billion National Reconstruction Fund. It's shaped up along the lines of what the CSIRO advises are key areas for the country into the years ahead. It would be a system of loans and equity, similar to what happens with the Clean Energy Finance Corporation (CEFC).
It would be across a range of areas, from value-added resources and agriculture, to supporting medical innovation, supporting work that's happening in the defence space where you've got a lot of spillover and commercialisation of activity that benefits the broader economy for supporting enabling technologies in AI and robotics. 
We want to be able to see smart Australian startups be able to get finance particularly at the early stage, tap into government support, grow businesses that create opportunities onshore for Australia and feel the love on their home turf!.
The other thing that we're doing is advancing the Startup Year Program. Under this program, we will offer 2000 final year students and recent graduates income contingent loans. For people who are currently in university and want to stay on an extra year and work with a university accelerator, we will extend to them one year of HECS loan support.
We've got Australian know-how that we can rely upon to help rebuild the economy post-pandemic, and also build something that's a lot more durable and better than we've had before.
The Startup Year policy is for students who would be able to draw on that capital on the basis that they're working with the university accelerator, to build that startup, and advance the idea that they've come up with. 
Both of these policies are really there to back Australian ideas that have got a lot of potential, at the early stage. That's what the CEFC did so successfully in renewables technology. They had an independent board, backed by an investment mandate shaped by government, that then went out and looked for great ideas. They applied commercial thinking before extending the finance. They're not just giving money away, the idea needs to have legs that it can stand on. Some of those startups backed by the CEFC, started as university accelerators.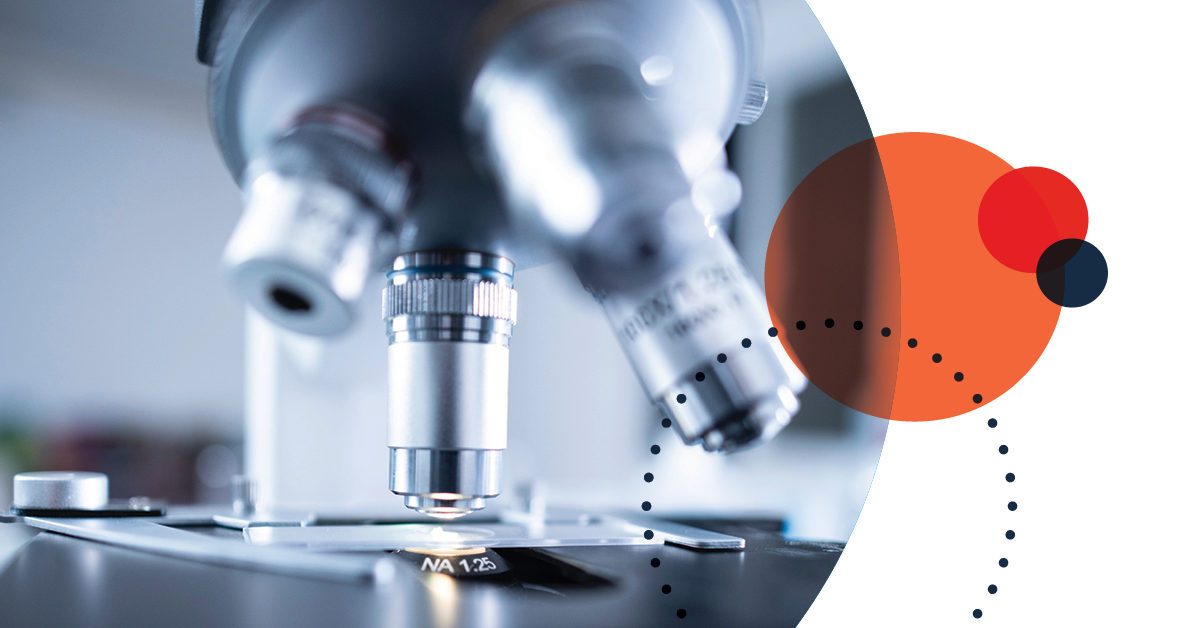 It's really in those early stages that you've got to make a difference to get those startups to grow. Venture capital has grown phenomenally in Australia, and it's been backed up by a lot of the super firms who recognise that they can make a lot of money for members with some of the firms that are high gross, high risk. But they are handing out dollars in big amounts because there's not enough deal flow – there aren't enough firms coming through to be able to spread your risk out and to provide lower amounts of money. That's why we need to dig into the early stages and start encouraging idea growth at that stage. If you're just shovelling money into a few big plays it's unproductive. It's better to spread the risk and nurture a much wider range of ideas to grow a lot of firms.
The easiest thing governments can do is shovel money out to big consulting firms.  That's a lazy view of innovation. We want to produce companies that offer value and quality long-term and that are Australian firms that can offer something for Australian people. 
If you think about public value, we currently realise about half of 1% of the battery value chain on Australian soil, and we miss out on about 35,000 jobs because we don't value add on all the minerals. We ship it all off and then we import it back in as the battery. An active government that didn't have a lazy view of innovation would be saying, 'This is something we've got to back – we're going to work with people to realise that value and make sure that it's retained on Australian soil." The lack of skills has been one of the big issues raised with me since coming back into the portfolio as Shadow Minister for Industry and Innovation. The pandemic has worsened a longer-term problem of generating enough skills to meet the needs of businesses.
There is a need for government to invest in skills development. We've had pressure on our universities through the course of the pandemic. We've seen pressure on TAFEs. We've lost huge numbers of apprenticeships in the broader economy. Before we start thinking about skilled migration to fill the gaps, we need to have a hard look at what we're doing to invest in local human capital. We can and should do more. 
For instance, our Buy Australian policy that we announced in October, includes that on major infrastructure projects financed by government that one in every 10 people employed will be an apprentice. We are looking to extend that in the digital space, where for major contracts with government, that one in 10 of your employees is an apprentice. We're creating an incentive locally to train up people. Our plan is to back that better investment in skills development, and then look at what we do on skilled migration. The priority needs to be to build up local strength and capability and supplement it with overseas talent where we need it.
Read the perspectives of innovators in our midst
This article is an excerpt from the Tech23 2021 booklet Towards a Better tomorrow.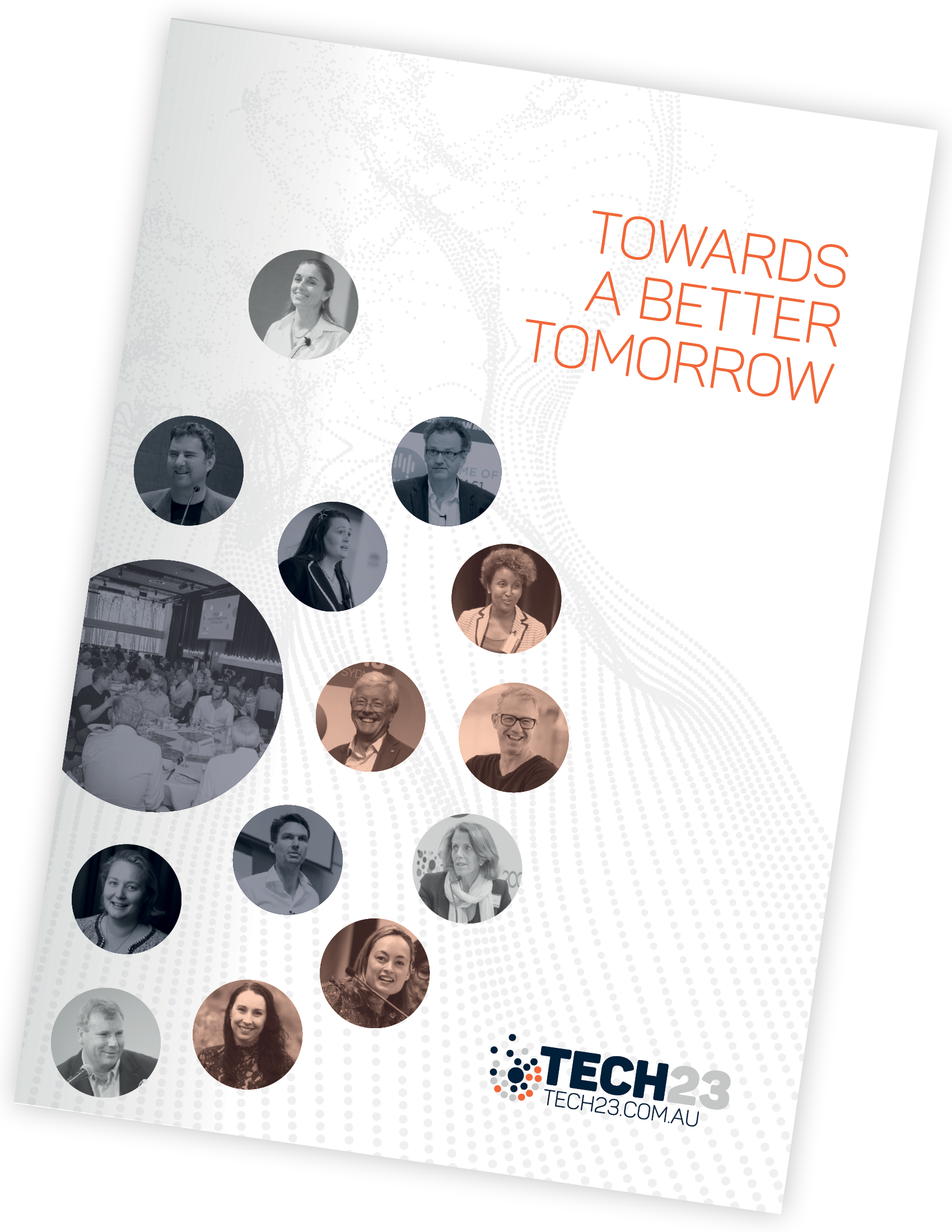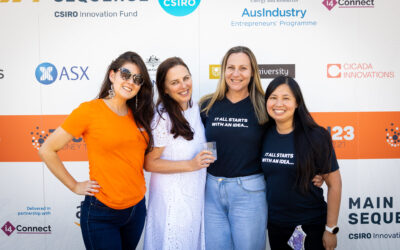 Tech23 has evolved over the last 13 years as deeptech has increased in prominence and it is wonderful Tech23 will be steered and revitalised by the impressive team at Cicada Innovations.
TeamSlatts has loved developing and producing Tech23 for 14 years – but we have decided it's time to draw the curtain.
By Dr Charlie Day   CEO, Jupiter Ionics, past CEO, Office of Innovation and Science AustraliaThis article is an excerpt from the Tech23 2021 booklet Towards a Better Tomorrow.The deeptech commercialisation landscape in Australia has changed significantly in recent...