I am delighted Cicada Innovations is the new custodian of Tech23. Tech23 has evolved over the last 13 years as deeptech has increased in prominence and it is wonderful Tech23 will be steered and revitalised by the impressive team at Cicada Innovations.
Cicada was one of the foundation supporters of Tech23 so it feels a completely perfect fit that they will continue Tech23's role to amplify Australia's deeptech capabilities going forward.
Haven't we had it confirmed during these COVID times that innovation does indeed walk on two legs – and so much of the magic of life happens with us being at the right place at the right time?! The magic of Tech23 is the serendipitous connections and cross-fertilisation of clever, passionate people that are helping to build us all a better tomorrow and my colleagues and I are so delighted with Cicada's plans to supercharge this for Tech23 2023 and beyond.
What a wonderful time we have had over the last 13 years with Tech23 – our thanks and gratitude to all those that have helped and cheered us on! Hats off to Cicada Innovations in its role of leading Australia's deeptech ecosystem and for so passionately amplifying game-changing technology, nurturing the entrepreneurs and connecting the ecosystem trying to build us all a better future. Tech23 could not be in better hands.
More about Cicada Innovations can be found here: www.cicadainnovations.com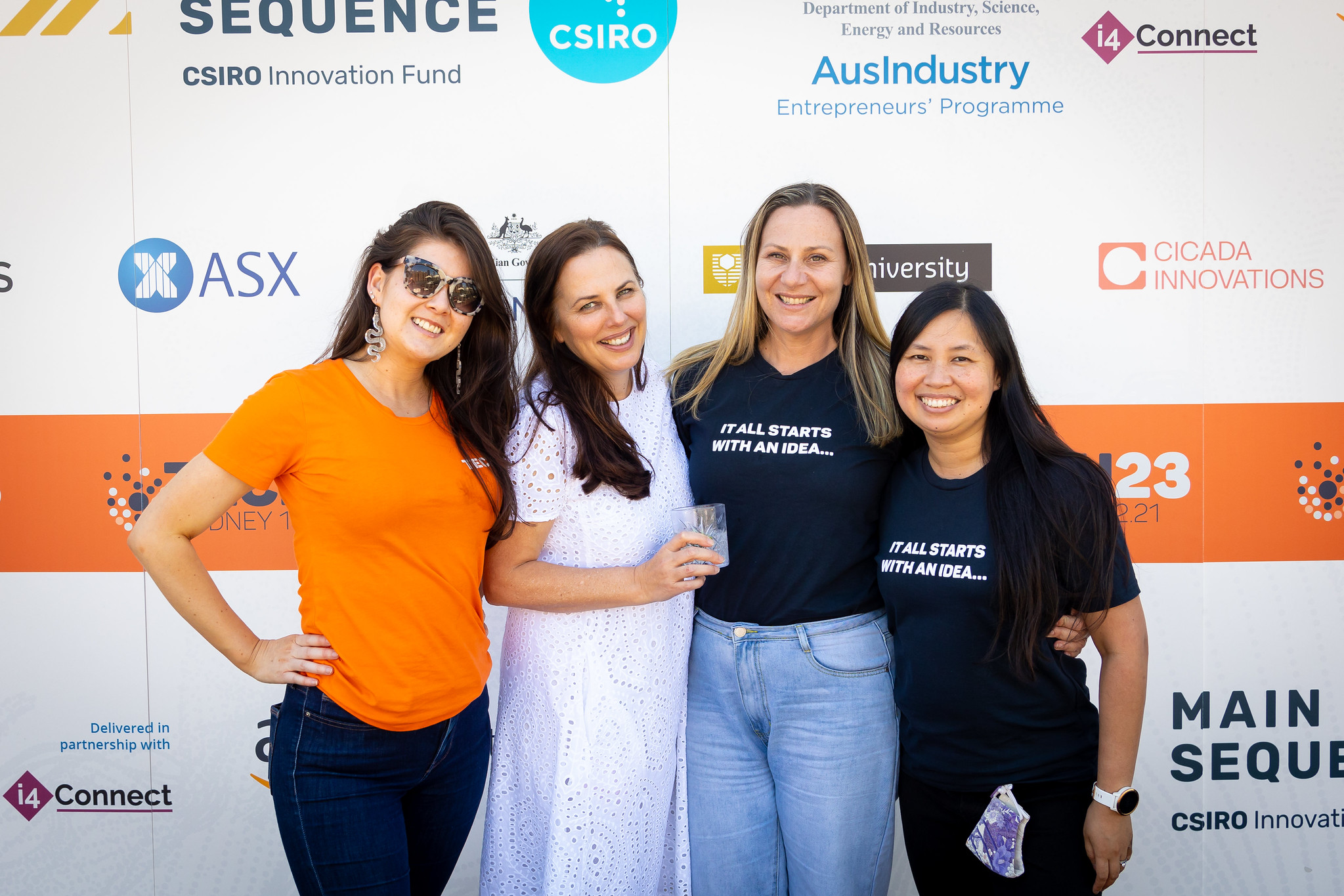 Adina Thavisin, Rachel Slattery, Carolyn Todd and Caroline Lim at Tech23 2021
By Ian Buddery Chair, Maestrano, Critical Arc and 6clicks; advisory board member GroguruThis article is an excerpt from the Tech23 2021 booklet Towards a Better Tomorrow.The landscape has transformed in the 40 years that I've been in the software industry. We've gone...